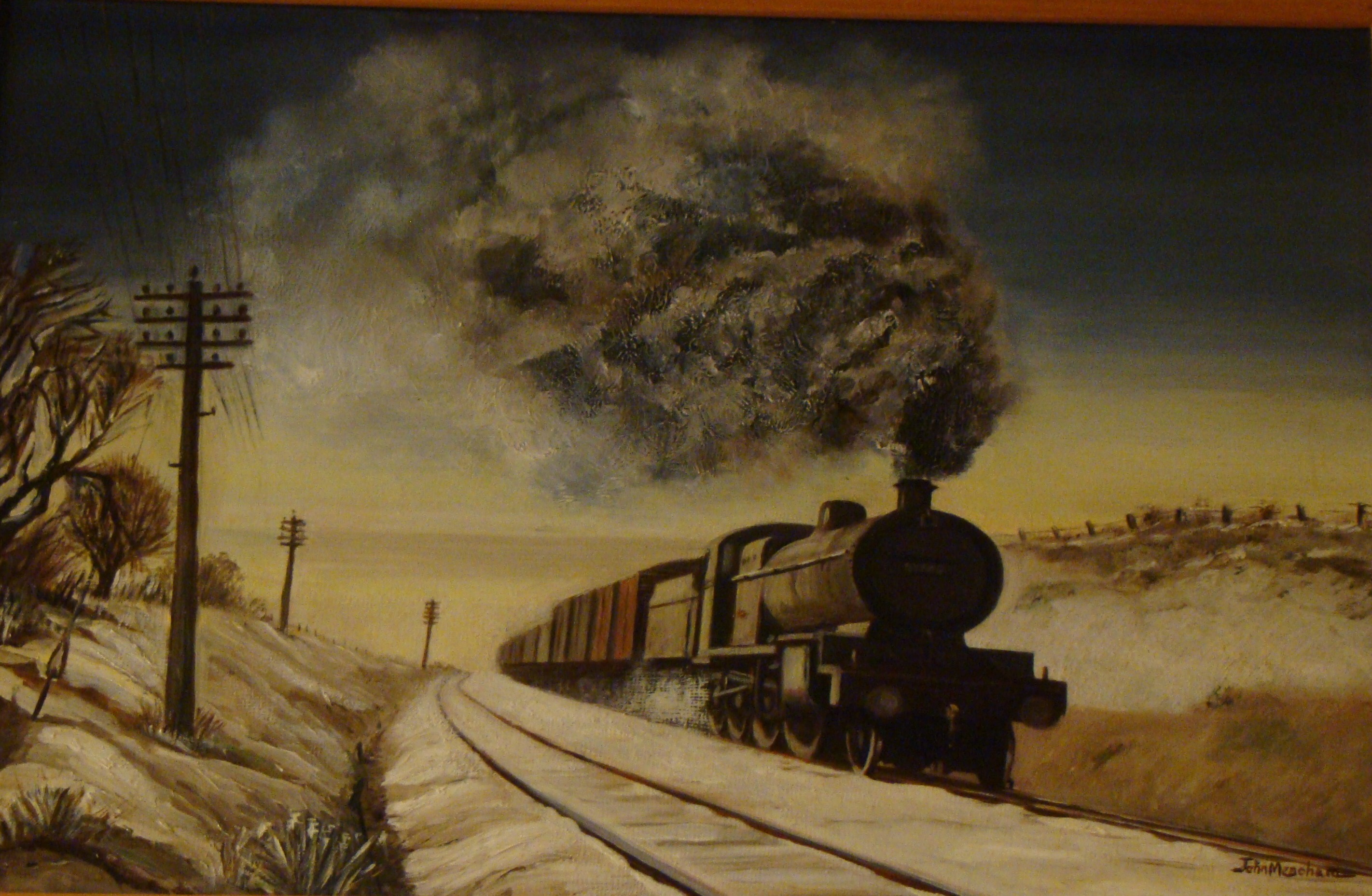 This oil on canvas painting depicts a 7F locomotive No. 53808 crossing the Mendips during the winter.

53808 was specially built for the Somerset and Dorset Railway, with a larger boiler.

The Painting is Oil on Canvas and measures 40cm x 30cm and was created in 1980.


The S&DJR had a number of these large locomotives based at Bath Green Park for working heavy freight trains over the Mendip Hills, but they also took their turn on summer Saturday passenger trains. Number 88 was built by Robert Stephenson and Hawthorns in 1925. After it had been taken into the London Midland and Scottish Railway fleet it became number 9678, but this was later changed to 13808 so its British Railways number was 53808. It then received a second hand boiler from Midland Railway 4P 4-4-0 41092. It was sold and moved to Woodham Brothers' Barry scrap yard in 1964, but was rescued by the SDJT in 1970. Their museum at Radstock was closed in 1976 and so their locomotives were moved to the WSR. 88 finally returned to steam in 1987; its boiler was last overhauled and recertified in 2005. The blue S&DJR passenger livery that it carries is unprototypical – SD&JR goods locomotives carried a plain black livery by the time 88 was built.